Our Team
---
Our Founders
Richard Rusczyk
Art of Problem Solving was founded by Richard Rusczyk in 2003 to create interactive educational opportunities for avid math students. Richard is the author or a co-author of 7 AoPS textbooks and a past Director of the USA Mathematical Talent Search. He was a participant in National MATHCOUNTS, a three-time participant in the Math Olympiad Summer Program, and a USA Mathematical Olympiad winner (1989). He received the World Federation of National Mathematics Competitions Paul Erdös Award in 2014. He graduated from Princeton University in 1993, and worked as a bond trader for D.E. Shaw & Company for four years. AoPS marks Richard's return to his vocation - educating motivated students.
Glen Dawson
In 2014, Glen founded a learning center in Morrisville, North Carolina, that two years later became the first AoPS Academy campus. Glen served as the National Director of AoPS Academy until his retirement in 2019. He has experience as a college math professor, statistician, and expert SAS programmer. He has been a professional math tutor for many years, and specializes in training academically-advanced and high-performing math students. Glen is a graduate of Duke University and holds a graduate degree in statistics from Boston University.
David Patrick
Dave joined AoPS in 2004. He is the author or a co-author of 4 AoPS textbooks. Dave earned the sole perfect score on the American High School Mathematics Examination (AHSME) in 1988 and was a USA Mathematical Olympiad winner that year. He attended the Research Science Institute (RSI) in 1987, and the Math Olympiad Summer Program in 1988, where he first met fellow student Richard Rusczyk. He also finished in the top 10 on the Putnam exam in 1991. Dave graduated from Carnegie Mellon in 1992 with a BS in Mathematics/Computer Science and an MS in Mathematics. He went on to earn his Ph.D. in mathematics from MIT in 1997. He was an acting Assistant Professor at the University of Washington from 1997 to 2001. Dave is originally from Western New York and is an alumnus of the SUNY Buffalo Gifted Math Program.
---
National Staff
Interested in joining our team? Click here to learn more!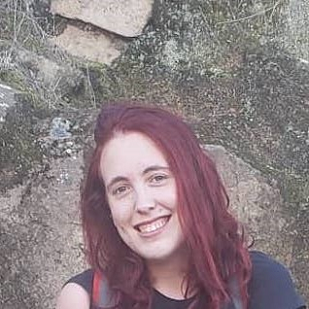 Jess Alexander Operations Coordinator
Jess is an Operations Coordinator for AoPS Academy. She graduated from the University of Rochester with a degree in clinical and social psychology, and worked as a research coordinator prior to joining AoPS. Jess has a love for the scientific process, problem solving, statistics, and teaching/mentoring. Outside of work, she enjoys learning new songs on guitar and ukulele, taking care of her collection of plants, practicing ice skating and roller skating maneuvers, finding new coffee shops and places to explore in San Diego, and taking online courses about everything from HTML to Dog Psychology.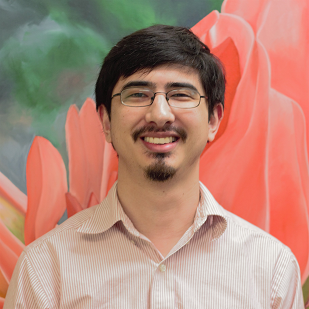 R.J. Ashmore Project Manager
R.J. joined AoPS in 2016, shortly after completing his Ph.D. in Cinema & Media Studies at the University of Southern California. While honing his research, writing, and teaching skills at USC, he studied the ways that the American media has reflected, as well as shaped, the changing roles that young people have played in our society over the last hundred years. Previously, R.J. earned his B.A. in English from the University of California, Irvine and his M.A. in the same subject from The Ohio State University. In his spare time, he loves watching movies (with a particular fondness for Classic Hollywood and silent comedies), reading (his interests run the gamut from William Shakespeare to Jane Austen to contemporary comic books), playing board games, and looking for new and interesting subjects to learn about.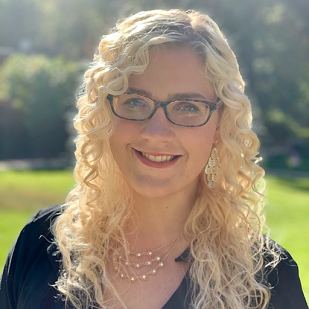 Ashley Beck West Regional Director
Ashley is the West Regional Director for AoPS Academy. She has always been interested in mathematics education, earning a BS from Brigham Young University, an MS from Arizona State University and is currently writing her dissertation to finish her PhD. She's been teaching math since 2010. While teaching at ASU she was awarded the Teaching Excellence Award by the graduate and professional student association. She has a long history with math competitions, ranging from earning a perfect score in the Continental Math League in 6th grade, being the resident math expert on Scholastic Bowl, competing on her high school's math team (which won state every year), to solving the problems on the current AMC for fun. She's a Chicago native who loves reading, hosting game nights, playing volleyball, competing in trivia, and catching all the Pokémon.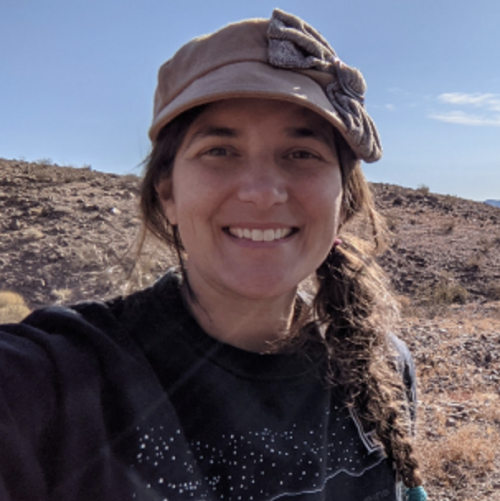 Bryn Bishop Senior Physics Curriculum Developer
Bryn joined AoPS in 2021. She has a B.S. in Physics, a master's in STEM education, and taught physics courses in public high schools for a decade. Bryn is passionate about developing innovative and equitable curricula that nurture lifelong curiosity in all learners. She is also actively involved with the American Association of Physics Teachers and her local chapter in Southern California. In her free time, Bryn enjoys adventuring with her family throughout San Diego and the world via foot, bike, car, boat, or plane. She also has numerous hobbies such as photography, astronomy, reading, and martial arts.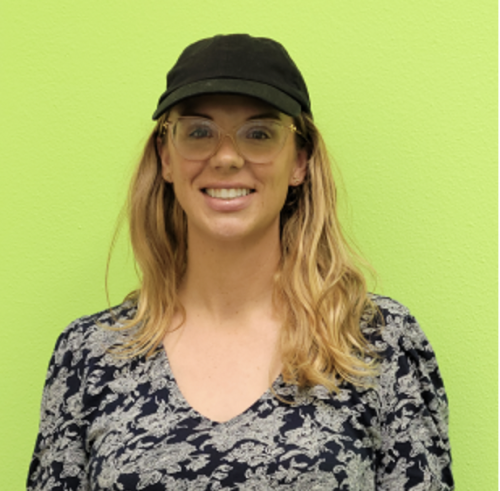 Kalin Cameron Language Arts Curriculum Developer
Kalin is thrilled to be developing curriculum with Art of Problem Solving. She previously taught and developed curriculum at a project-based charter school in San Diego. She has extensive experience teaching language arts and was the English teacher at a Spanish language elementary school in Mountain View, California. Prior to classroom teaching, Kalin used her passion for the creative arts as a children's theatre director. Kalin earned her Masters in education from Stanford University and BA in theatre from The University of California, San Diego.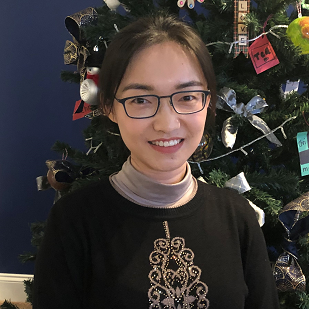 Channie Chen Customer Service Coordinator
Channie is the Customer Service Coordinator for AoPS Academy. Channie joined AoPS in 2021 after working in the higher education field. She received her master's degree from the University of Pittsburgh and spent the past ten years in undergraduate admissions and recruitment. During her previous career, she enjoyed working with school counselors, students and parents, and held a passion for helping students find the best fit in education. She played significant roles in campus-wide initiatives to plan, establish, and deliver support services to student populations with specific needs. Channie became an AoPS parent before joining its professional team. Her daughter is delighted with the AoPS textbooks, teachers, and fellow students, and has made significant academic progress. Channie enjoys hiking in high mountains despite altitude sickness. She hopes to visit the Tibetan plateau again to explore more beauty of nature.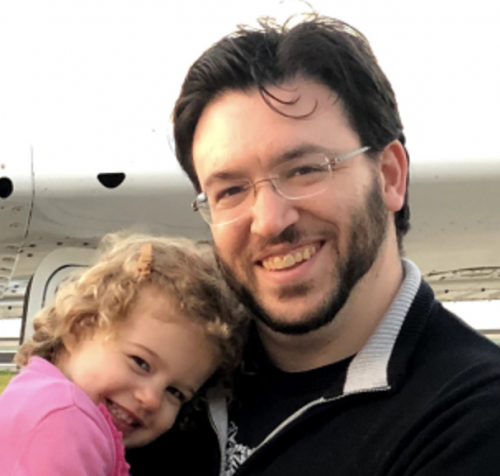 Matt Granoff Senior Language Arts Curriculum Developer
Matt majored in folklore and mythology at Harvard before slowly drifting into teaching English. This new field is unquestionably of more use to the world in general, but if you ever want to just talk about world mythology, he's pretty much always down for that. Matt started teaching rhetoric at a classical academy in Minnesota before moving to the Bay Area and teaching English, ethics and game design theory (three separate courses, sadly) at the Menlo School and English and philosophy at Saratoga. He's always found the most exciting part of teaching to be getting students to push beyond their intellectual comfort zones and see just how much cool stuff is out there in the world to learn about. When he's not teaching or taking care of his 3-year-old, Matt spends his time doing competitive trivia, puzzle hunts, computer gaming and reading lots of sci-fi and comics.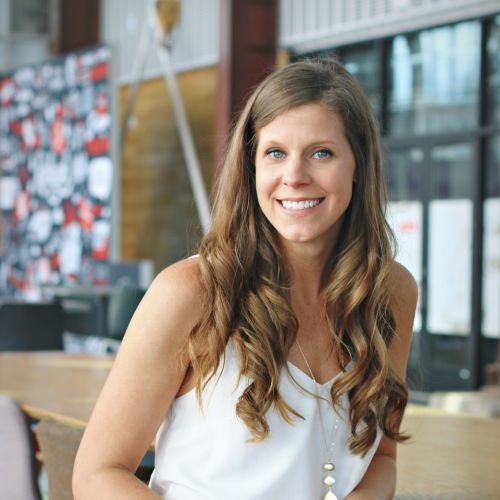 Kelly Mullinix East Regional Director
Kelly is the East Regional Director for AoPS Academy. In 2014, Kelly became the Language Arts Director at the inaugural AoPS Academy campus in Morrisville, North Carolina. She went on to manage the language arts program nationally prior to taking on her current role overseeing operations at the campuses in the eastern half of the country. A Pennsylvania native, Kelly earned her bachelor's from Penn State. After relocating to North Carolina to teach public school, she went on to receive her master's from UNC Chapel Hill and soon after found her way to AoPS. When she's not busy working, Kelly's busy keeping up with four kids, two dogs, a gecko, and a husband – they're all pretty great, but free time is short in supply!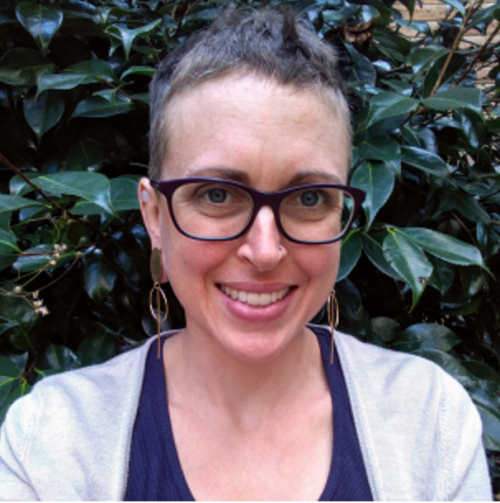 Stephanie Lage Associate Product Director, Math & Science
Stephanie has been working with AoPS students since 2017 and was previously an Associate Director at AoPS Academy Bellevue. Stephanie has always had a deep interest in understanding how the world works. This led to the decision to major in mathematics and physics at Washington State University and led to tutoring others in math and science classes while in school. She quickly realized how much fun it is to help people explore new and difficult concepts by challenging them to think through their own ideas. She then spent two years as a graduate student in mathematics at the University of Colorado, where being a TA who taught Calculus was the most rewarding part. Next steps included teaching students of all ages and ability levels, including teaching high school math and science for three years. Stephanie loves working with students who are excited about math, helping them rise to new challenges and discover new problem-solving strategies, but also loves working with those who aren't as excited about math, helping them to see how fun and rewarding it can be. When not talking about math, Stephanie enjoys traveling, hiking, and making crochet hats.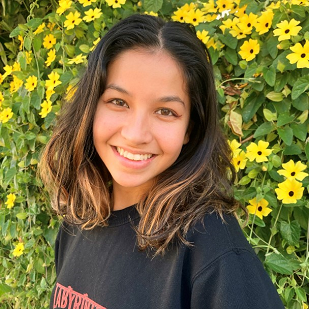 Gabby Le Language Arts Curriculum Intern
A rising junior majoring in literature and sociology at San Diego State University, Gabby is interested in utilizing creative approaches to transforming the educational landscape and addressing systemic issues to better support marginalized communities. Outside of AoPS, she works as a special education instructional aide at Rancho Bernardo High School and has designed 9th grade English curriculum for their summer programs. She also serves on the school district's Equity Advisory Committee, and recently finished a curriculum project centering on Asian American perspectives in collaboration with Diversity Our Narrative and the OCA (Asian Pacific American Advocates). Gabby loves to hike, weight lift, learn new board games, play animal crossing (badly) and paint in her free time! She is attempting to learn how to surf and has painted several murals around San Diego.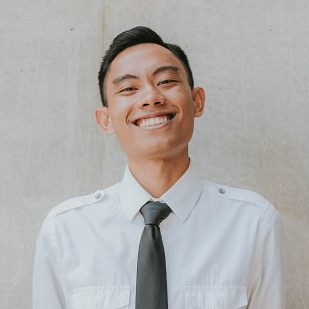 Ryan Lemon Software Engineering Team Lead
Ryan joined AoPS in early 2022 as a Software Engineer. Born and raised in Las Vegas, he always enjoyed learning math in school and wondered how his favorite video games were made, leading him to the world of computer science. Ryan graduated from UCSD in 2019, where he majored in mathematics - computer science and minored in music. During his time in college, he was a Peer Counselor Coordinator for UCSD's Filipino cultural organization, mentoring his fellow peers academically, professionally, and mentally. He was formerly an instructor and operations lead at his previous company, where he taught kids computer science and supervised all instructors and their training processes. He is excited to continue his tech and education career here at AoPS, working alongside amazing people and building tools to help kids succeed. Outside of work, Ryan enjoys playing video games, singing, taking care of plants, and spending time with his cat, Meelo.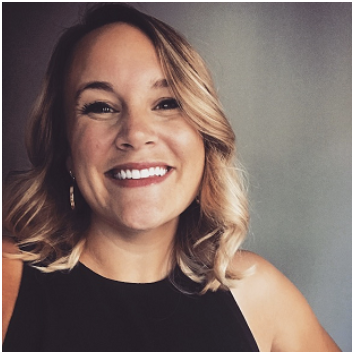 Susannah Lodge-Rigal Bay Area Regional Director
Susannah is the Bay Area Regional Director for AoPS Academy, and a former Associate Director for AoPS Academy Pleasanton. Her love of reading and writing prompted her to complete an MFA in English - Creative Writing from Colorado State University, where she served as Assistant Director of the university's writing center, taught composition, and received the 2019 Academy of American Poets Prize. As an educator with over eight years of experience working with students of all ages, she is particularly passionate about teaching language arts to younger learners. When she's not teaching or writing, Susannah enjoys playing guitar, hiking, and cooking.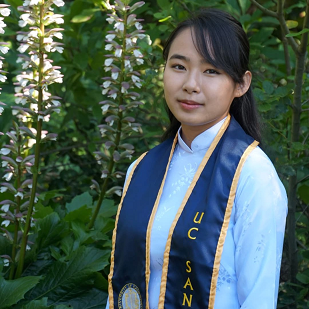 Vy Nguyen Software Engineer
Vy joined AoPS in 2022. Growing up with a respect for education and a desire to go into teaching, she began tutoring math and coding concepts in middle school. When she decided to take her math education into her own hands through self study, Vy discovered the Art of Problem Solving's accessible online math resources. Relying almost exclusively on AoPS problem sets, Vy was able to elevate her skills enough to participate in math competitions and discovered a love for problem solving in the process. This discovery led her to pursue a degree in Computer Science from UC San Diego, where she explored various disciplines within computer science and dabbled in hearing aid research. Vy is excited to be able to give back to AoPS for being a part of her academic journey and contribute to accessible math education resources for the younger generation of students. When she's away from the desk, you can find Vy camping, surfing, and making coffee.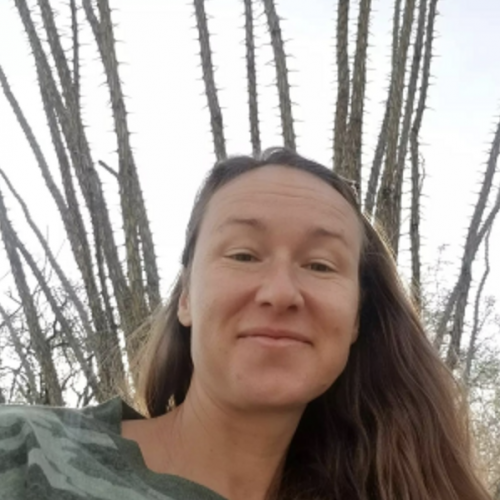 Whitney Niceswanger Math Curriculum Developer
Whitney joined AoPS in 2022 after spending the better part of a decade teaching math at the community college. She has a bachelor's in chemistry from USD and a master's in math from SDSU. Her experience teaching students from underprivileged backgrounds cultivated a desire to make the beauty of mathematics accessible to everyone. She enjoys group problem solving and discussing unique solutions and conceptualizations. When not working, Whitney enjoys taking her dogs to the beach and puttering around in her vegetable garden.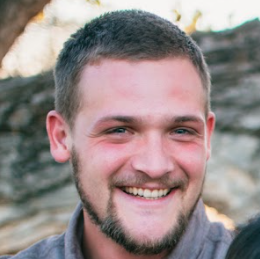 Kevin O'Neal Business Director
Kevin is the Business Director for AoPS Academy, where he oversees the execution of the AoPS Academy business strategy. He joined AoPS in 2020 after many years in retail management. Since then he has held several positions supporting the Academy campuses. He graduated summa cum laude from Waldorf University with a bachelor's degree in criminal justice administration in 2020. Kevin is married to his high school sweetheart and together they raise two cute little girls. They enjoy traveling and the outdoors... and horses and coloring and baby animals and playing in the dirt. Kevin plans to visit all 63 U.S. National Parks, is a wannabe history buff, and makes way too many trips to The Home Depot.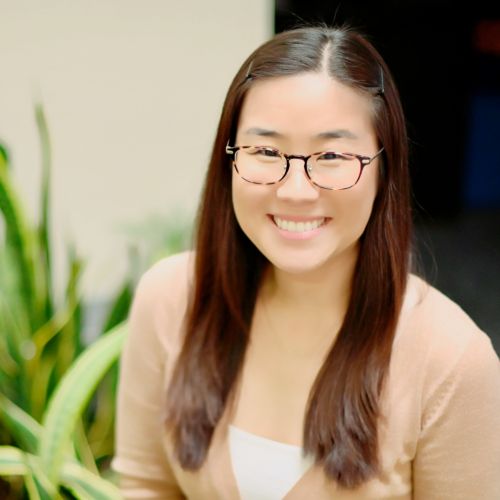 Sarah Pierpoint Operations Coordinator
Sarah is an Operations Coordinator for AoPS Academy. She is a past high school biology and Japanese teacher, instructional leader, and magnet coordinator with a few years in banking. She majored in environmental studies at UC Santa Barbara, then graduated from CSU Northridge with a master's degree in secondary education. She moved to San Diego after three and a half years in Japan, and is loving the perfect weather. Most of her free time is spent on indoor and outdoor gardening, playing phone games, and listening to Audibles. Her husband is in the Navy and they have three adorable dogs, Lala, Yuzu, and Haku.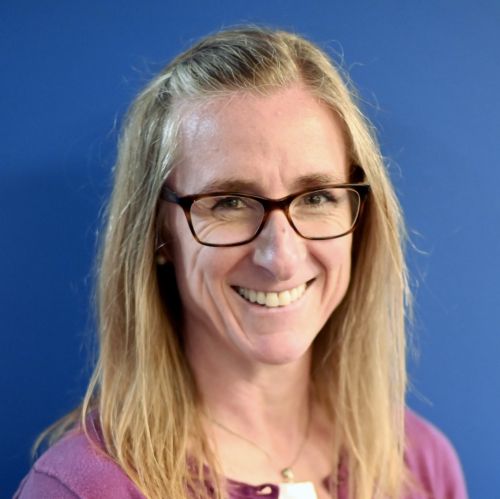 Celeste Pilkington National Operations Director
Celeste is the National Operations Director for AoPS Academy. After a 20-year career in corporate meetings and events, specializing in operations management and leadership, Celeste returned to her roots in education and joined Art of Problem Solving in 2020. AoPS' mission speaks to her core as a person and a parent - teaching resilience and problem solving to her two young kids is a top priority and her mantras are "you've got to blossom where you are planted" and "you can figure it out!" In her free time, Celeste loves to run, hike, bike and explore the great outdoors with her family.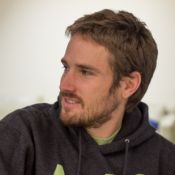 Dustin Ransom VP of AoPS Academy
Dustin is the VP of AoPS Academy and oversees operations of AoPS Academy product and physical campuses. He first joined AoPS as an assistant in 2013, and assisted the intermediate group at the Los Angeles Math Circle while studying math at UCLA. Dustin became interested in math through music. Interested in digital audio synthesis, he realized he'd need to actually learn some math in order to build synthesizers from the ground up. Soon after, math overcame his musical interests. Outside of math, Dustin is obsessed with endurance sports and training. An avid runner himself, you'll often find him running in the San Diego mountains wondering, "When are we going to run that sub-2 hour marathon already?!"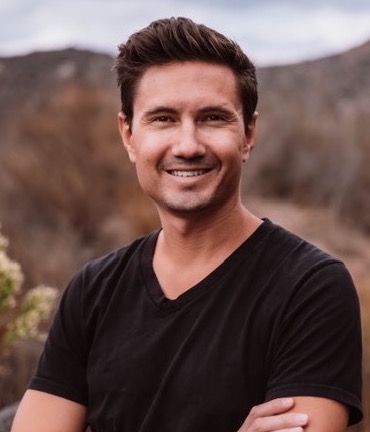 Jack Sanchez Associate Product Director, Language Arts
Jack joined AoPS in 2020 as the Academy Language Arts Curriculum Lead. Despite being drawn to math in high school, he completed a BA in philosophy from Arizona State University and an MA in religion from Yale University. Jack taught a variety of philosophy courses at the college level before entering a PhD program in philosophy at Purdue University. During his doctoral program, Jack fell in love with crafting lesson plans that helped students become more creative and analytical thinkers, so he moved to San Diego to teach humanities classes at a private school. Jack has since been working at AoPS, first as a language arts instructor, and most recently as an Associate Product Director for the Language Arts program at AoPS Academy. In his free time, Jack enjoys running, reading, and spending time with his wife and three sons.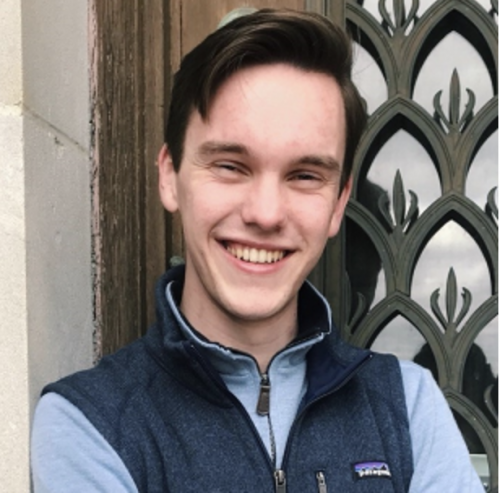 Dane Scott Associate Language Arts Curriculum Developer
A San Diego native, Dane studies Classics and Religious Studies in Massachusetts, and he hopes to graduate in 2021. He is excited to return to San Diego for the summer and join the Language Arts team at AoPS. His hobbies include music composition, learning different languages (especially constructed or dead ones), and he is an avid reader of fantasy and sci-fi!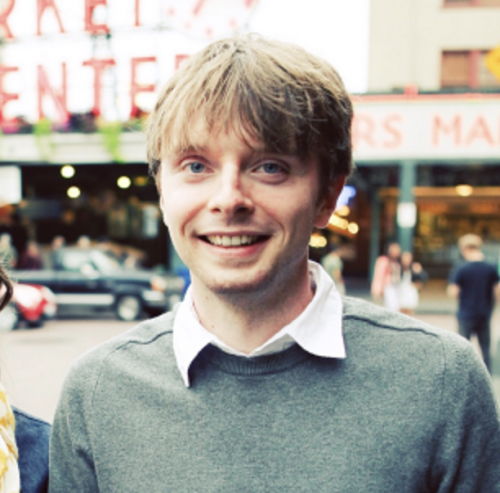 Tom Shelly Senior Math Curriculum Developer
Before joining AoPS in 2020, Tom spent two years as a visiting faculty member at Mount Holyoke College and two years as a faculty member at Edmonds College. Prior to teaching full time, he spent several years drinking lots of coffee while filling up notebooks with drawings of tangled strings, for which he was eventually given a PhD in math from the University of Massachusetts Amherst. While at UMass, Tom also ran the undergraduate math seminar, served as an advisor for two REU's, and was awarded the Distinguished Teaching Award from the UMass Math Department. When he is not doing math, he can usually be found drinking coffee while doing something else. Just know that there is always coffee.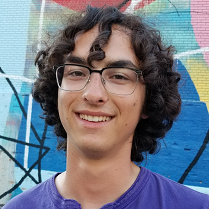 Joe Ubelhart Software Engineer
Joe graduated from the University of Washington with a degree in computer science. He has a passion for video games which led him to create custom tools and game modes for Rocket League. He's also a big football fan who roots for the Seahawks and Huskies. Joe was a five-year member of the University of Washington Husky Marching Band playing the tenor sax. He really enjoyed the incredible experience of performing in front of huge crowds in big games. In his free time he likes to play video games, throw a football, or shoot a basketball.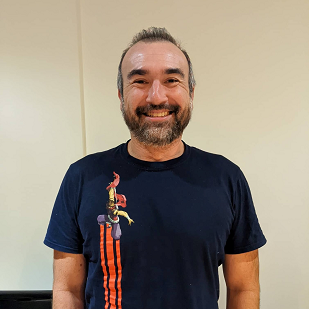 Zeke Vogler Software Engineer
In elementary school, Zeke worked for his father's electrical engineering company, quickly becoming a jack of all trades there. With a knack for computers and math, he grew up dreaming he would create video games and pursued a degree in CS at UC Davis, specializing in computer graphics and creating game clones. Due to many awesome math profs there, he double majored in math and pursued a PhD in math. Afterwards, he founded an iPhone app company where he coded an Algebra tool to help math students. Then, he decided to go back to UC Davis to pursue research in cosmology models and lecture math. During his tenure there, he was a finalist for multiple teaching awards, and he quit after 5 years, realizing their philosophical differences in math education. Next, he ventured on his own as a math mercenary, helping individuals and companies with their math problems. He also become a math influencer by creating a math podcast, discord, and Twitch channel. In 2021, he decided to join forces with the like-minded people at AoPS to help shape the future of education. If he isn't working on programming and math education, Zeke will be playing MTG, chess, basketball, or D&D (really any game/puzzle) or socially engaging in philosophical ideas.